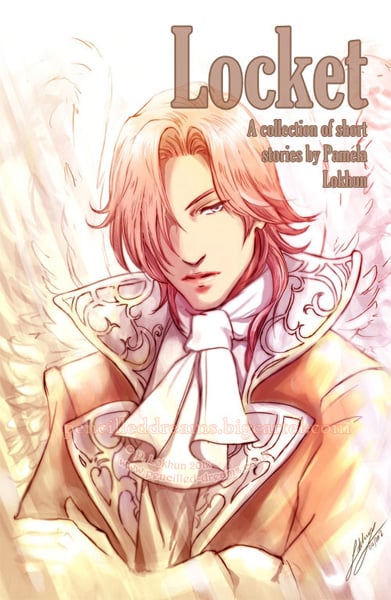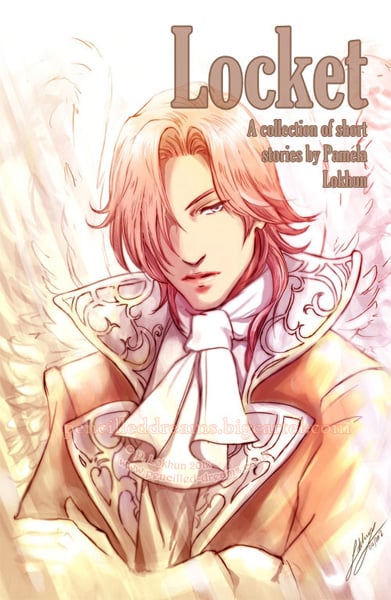 "Locket" Fanzine, A Collection of Short Stories, 2012
£5.00
Self-published in 2012, "Locket" is a sweet and delightful collection of three, one-shot comics by illustrator and comic artist, Pamela Lokhun (it's also her first fanzine ever)! Featuring 40 pages worth of pretty illustrations, a couple of prize winning short comics and even a few bonuses!
Titles include:
Pierrot (2008) - A bittersweet tale about a child forbidden to play with other children.
Dilemma (2008) - A young Japanese lady worries about her impending engagement to an elderly Englishman.
Red Wool (2009) - A house cat goes to great lengths to get her owner out of the house... all for the sake of a nap on the couch.
PLUS a special 2-page comic entitled "Cover Guy", created exclusively for this fanzine!
With artwork inspired by classic shoujo manga, this fanzine is a warm, fun and light-hearted collection of comics that can be enjoyed by any age group!
___
PRODUCT DETAILS
* 40 pages, (13.5cm x 20.4cm)
* Full colour cover (cover illustration produced in 2012).
* Black and white pages inside.
* Three one-shot short stories.
* Bonus illustrations and a special 2-page comic.
* Signed by artist (optional).
___
SHIPPING
- All orders are dispatched in sturdy, thick, cardboard envelopes via Royal Mail's track and trace service.
- Postage within the UK is £2.00 and international orders price at £5.00.